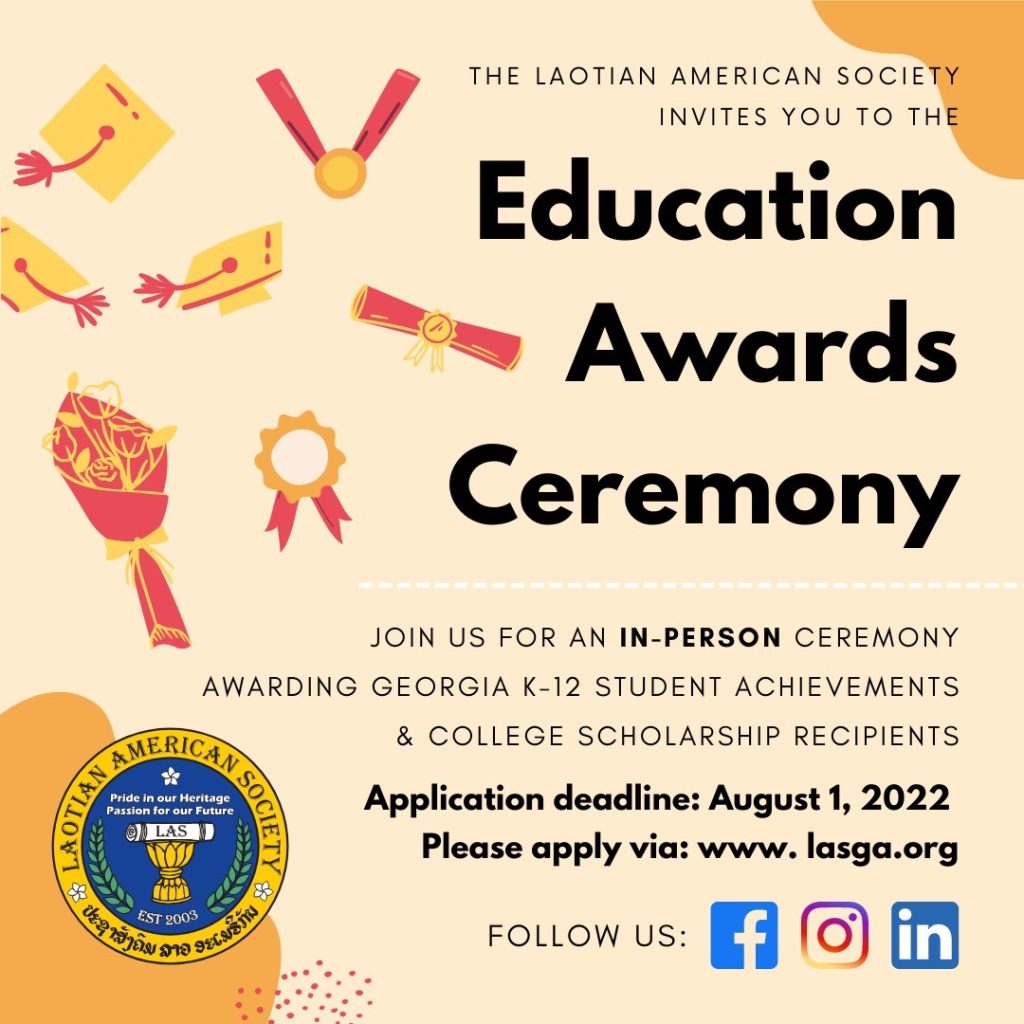 The Education Award Ceremony (EAC), is one of LAS' most important events of the year. We are humbled every year that we can recognize and award Laotian American students in the state of Georgia through this program. We give recognition and awards to grade school kids K—12 based on achievements like academic excellence and extracurricular activities.
LAS established a scholarship program for young Laotian Americans in Georgia pursuing higher education. We believe that giving to those who need financing and are passionate about their pathway deserves to be rewarded. Students are encouraged to work on their grades, essay skills and volunteering, regardless if it is with LAS or not.
The 2022 Education Awards Ceremony is now open and are accepting applications!
Applicants and nominees must be affiliated with the state of Georgia. Scholarship applicants attending colleges or universities outside the state of Georgia must be from the state of Georgia.
Upcoming and current college/university students can apply below:
Students K-12 can apply through the form below: